Exciting Addition to the Q92 Sports On-Air Team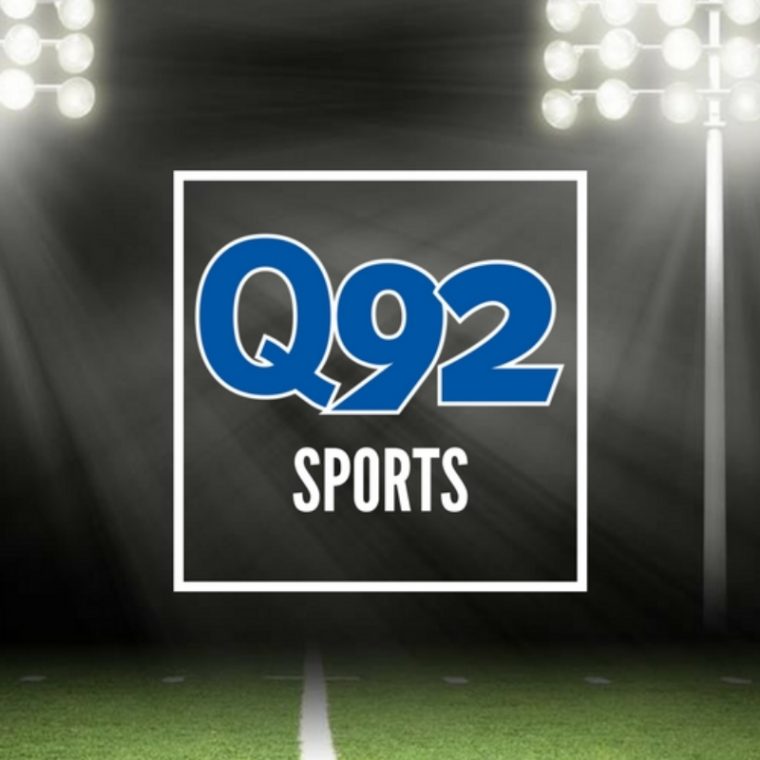 July 11, 2018
FOR IMMEDIATE RELEASE
 Contact: Don Peterson, III  WDJQ Radio Station Manager  330.450.9250
 Q92 SPORTS ANNOUNCES ADDITION
TO THE FRIDAY NIGHT ON-AIR TEAM
Jim Ballard joins T.J. Downing and Mark Milano
to broadcast Stark County High School Football
Canton/Stark County, Ohio – July 11, 2018 – WDJQ-Q92 Radio Sports is proud to announce the addition of veteran broadcaster, Jim Ballard, to its Friday Night on-air lineup.  Ballard, who will provide color commentary, will join former Ohio State Offensive lineman and play-by-play man TJ Downing along with seasoned sideline reporter Mark Milano.  The trio will broadcast the most anticipated game each Friday night on WDJQ-Q92.5 FM, a 50,000 watt, FM radio station.
Ballard, a University of Mount Union Alumni, played Quarterback for the Purple Raiders and set every Mount Union passing record by the end of his career.  Ballard still holds the NCAA record for highest number of touchdowns thrown in a playoff game (8). Ballard is a two time First Team All-American and was elected to the College Football Hall of Fame in 2008.  Ballard also led the Purple Raiders to their first NCAA Division III National Football Championship in 1993.  Ballard has done High School football color commentary for several years on local television rebroadcasts on WIVM.
Ballard will join Ohio State All-American TJ Downing who has most recently served as a color commentator on Q92 Radio Sports broadcasts but has also done football play-by-play earlier in his broadcasting career with the station.  Downing has also done play-by play in basketball and in May, called the West Branch girls State Championship game for sister station AM 1310 WDPN.  Downing was a First Team All-Ohio Lineman at GlenOak High School, consensus All Big Ten and 2nd Team All American lineman at The Ohio State University and has been calling games for the station since 2015 and served as studio host in 2014.
Mark Milano will be the third member of the broadcast team providing insight from the sidelines.  Milano brings almost 16 years of broadcast experience to the airwaves, the last two with Q92.
Downing and Ballard's on field experience coupled with Milano's far-reaching knowledge of Stark County High School sports promises to deliver a player and team analysis unmatched in the region.  The three gentlemen have worked individually together in the past, either in the studio or on the field, training athletes.
"I'm excited to join the Q92 Sports team, I see how much they've grown in the past 4 years and I'm looking forward to being a part of that growth and delivering a great Friday night broadcast that people want to listen to." Ballard said of the transition.
WDJQ-Q92 is a 50,000 watt FM radio station playing "Today's Hit Music".  In the fall of 2014, Q92 embarked on a new venture; streaming High School Football games online via the station web site.  The response was so great that the next season (Fall of 2015), Q92 decided to break format and began to broadcast games terrestrially over the air on WDJQ-Q92 in addition to the four streamed games online.  Since 2014, Q92 has broadcast over 225 high school football games including regular season and playoff games including Ohio High School State Football Championship games for Massillon Perry and Canton Central Catholic.  The terrestrial and streamed broadcasts are a free listener service and there is no registration required to listen.  Remarkably, this fall, the station will broadcast at least one game for every high school football program in Stark County!
-30-